Special Feature 「Japanese Culture that Amazes the World」Vol.6. Employment
11/26/2017 (mm/dd/yyyy)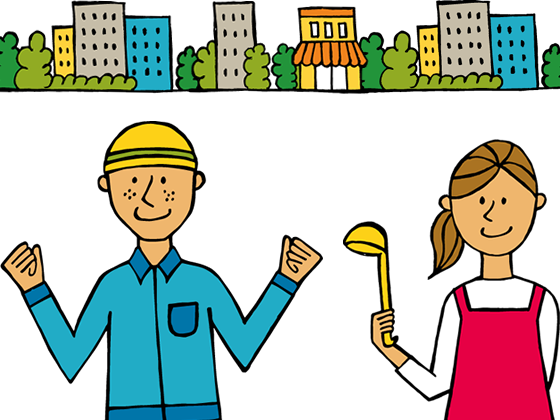 Even after living in Japan for a long time, there are still things that foreigners have questions about.
Please feel free to ask us for information about life in Japan.
What is your current employment status?
In Japanese companies, workers are either regular employees or non-regular employees. Classified as non-regular employees are part-time workers, contractual workers, temporary workers or dispatched workers.
The biggest difference between regular and non-regular employees is on who determines the length of employment.
A regular employee cannot be easily fired from the company. You can work in the company until retirement. You may also resign from the company if you wish to do so anytime.
In case a company employs non-regular workers, the longest period of employment is 1 year. The employment contract is renewed yearly. Even if you wish to continue working but the company does not wish to renew your contract, you will have to leave your company once your employment contract ends.
Moreover, you cannot easily quit your job within your employment contract period.
Let's take this opportunity to re-examine your employment status.
There are advantages if you are hired as a regular employee.
There are job related trainings provided
The company shoulders the expenses needed to acquire certifications and qualifications (i.e. handling of dangerous materials, heavy equipment operation license, and forklift operation license)
Aside from basic salary, allowances such as dependents, transportation and housing allowances are provided
Your salary will gradually increase over time and you will get bonuses and retirement money when you resign. Annual leaves (vacation days with pay) are also provided.
For non-regular workers, the hourly wage rate is decided upon entering into an employment contract and the salary is computed based on the number of hours work multiplied by the hourly wage rate. If you work overtime, you will be paid for the hours worked multiplied by the hourly wage rate.
The net pay per month (actual amount deposited into your bank account) for regular employees seems less compared to non-regular workers. This is because the social insurance (health and retirement), employment insurance and worker's compensation insurance premiums are withheld and paid thru the company.
However, non-regular employees would have to pay for their health and retirement insurance premiums out of pocket. So, you cannot compare the salaries based on net pay alone. A regular employee, who wishes to purchase a house, will also be treated favorably by financial companies providing housing loans.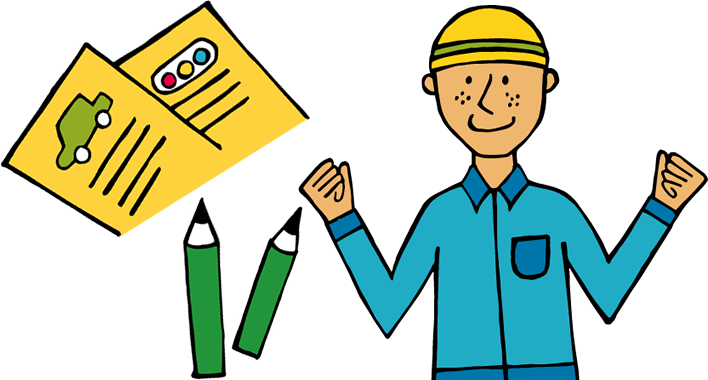 There are advantages in being a regular employee
Some people think that this is troublesome. We must change our mindset regarding employment.
We should seek long term employment. Resigning from a job to go back home and then expecting to be re-hired after coming back to Japan is not possible.
This is also not appropriate for individuals wanting to transfer to another company that pays higher wages.
This is not possible for individuals who want to switch jobs because their current wage is low. This is also not possible for individuals, who do not wish to pay social insurance premiums because their salary decreased.
3. Japanese language ability is also necessary. You need to study in order to get certifications and qualifications. Once you get used to your work, you can perform other work and can train other people as well. Writing and reading daily reports and plans in Japanese will increase. You are also expected to speak in the morning gatherings.
4. You need to inform your company should you wish to take some time off.
Using your vacation leave will entail submission of a request in writing.
Participation in company trips, end of the year parties and other social gatherings is a must.
Please consider becoming a regular employee.
Please think about becoming a regular employee if you plan to live in Japan long term, you want to occupy a higher position in the same company, you want to provide for your family and you want to live a comfortable life. If you have a stable job, your family will also feel secure.
Encourage your children to study hard and find regular jobs once they graduate just like Japanese children. Let's support our children's dreams.
If you are a regular employee, your work mentors and co-workers will think highly of you. If you take your work seriously, your company will not only trust you but encourage you to advance. Let's become a valuable and indispensable asset of our company. You will definitely find a community where you can belong.

October 2017 Takako Tomita